New Representative for Southern Region, Mr. Julien Bouzinac.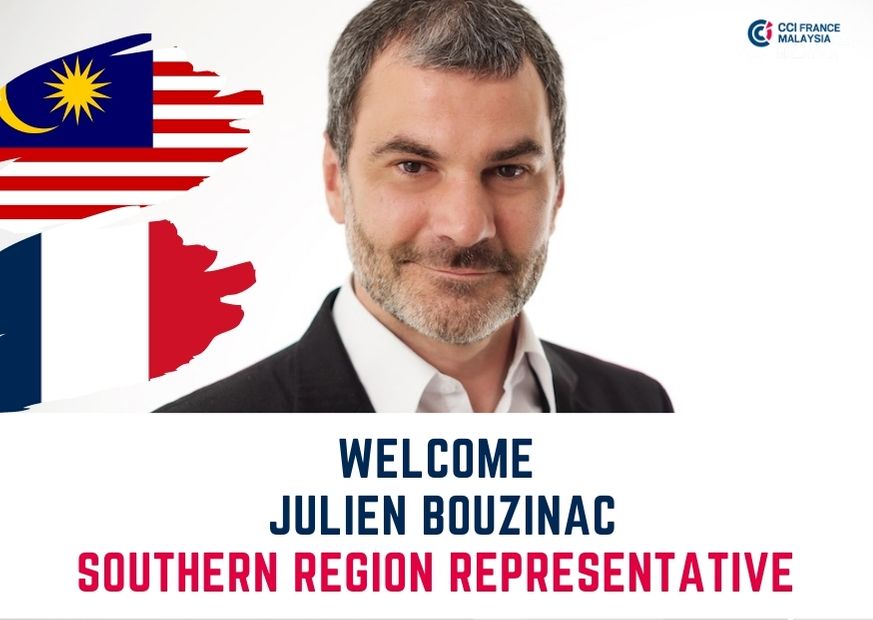 CCIFM welcomes its new representative from the Southern Region Mr Julien Bouzinac.

Julien is the Managing Director of Sunaero Asia located in Johor. In this capacity, he has been responsible for the reorganization of its networks and distribution partnership in Asia.

Prior to this he was the Director of the Asia office for NEXEYA Asia Pacific in Singapore, where he managed 10 countries under his belt. Nexeya is a French company specialising in the design and development of electronic equipment for the aeronautics, defence, energy, rail, and aerospace sectors.

Before joining NEXEYA Asia Pacific, he was the Business Development Manager in the defense sector for NSE Industries in Valence. In this role, he has developed and launched new UMS avionics range for helicopters.
Julien had a strong background and has always been involved in the Aeronatic / Defense Industry, dating back to 1998 where he started his internship with the Minister of Defense / EADS in Paris.
Now living in Johor, he is well versed with the aspect of French living in Malaysia and Asia, thanks to his long posting in the region.
University curriculum:
DEA International Security , University Jean Moulin Lyon III - Grenoble II
Bachelor and Master of Political Science, Jean Moulin Lyon III University
DEUG and License in Law option International Public Law University Jean Moulin Lyon III

Mr. Bouzinac can be reached at jbouzinac(@)sunaero.com , + 6 07 558 2376 - Sunaero Asia