The Chamber • Publications
Outlook on Smart City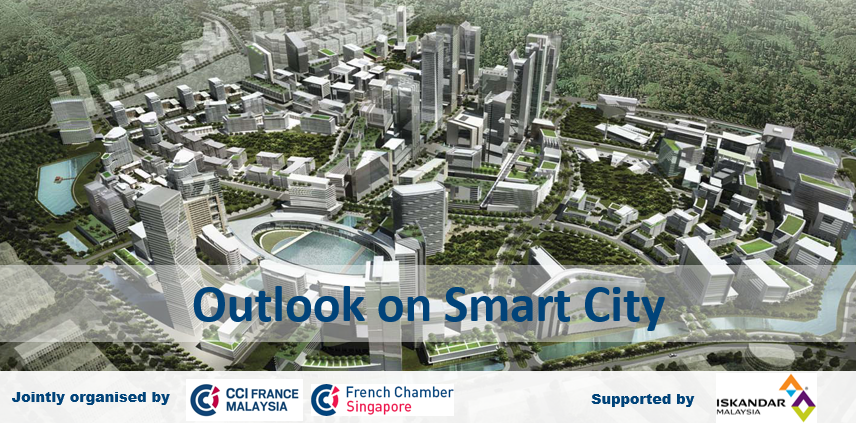 French Smart City and Smart City Applications


19 April 2018 | Kota Iskandar, Johor
CCIFM in collaboration with French Embassy, Johor State Investment Corporation (JSIC), Iskandar Regional Development Authority (IRDA) & French Chamber of Commerce in Singapore organized forum on Smart Cities.
Iskandar Malaysia is set to become Southern Peninsular Malaysia's most developed region. Designed with investors in mind, the region will enjoy state-of-the-art facilities, full infrastructure and a one-stop business centre to ensure business transactions are fast, seamless and convenient. This session provided an outlook on the development of smart cities, focusing on Forest City and Medini situated within Iskandar Malaysia.
Participating French companies from both Malaysia and Singapore were able to interact directly with the authorities and the presentation of key French companies included a lively dialogue session headed by the French Ambassador himself reemphasizing on the technologies and know-how French companies has to offer.
The event included visit to Forest City and Medini. Forest City is a mega development and a joint venture project between China and Malaysia and shall become the standard demonstration zone of "One Belt One Road" in Southeast Asia. It is strategically located adjacent to Singapore, approximately 5km from the Second Link and 40 minutes to Singapore CBD.
Medini is a 2,300 acres (9.3 km2) urban township development planned for a population of 450,000 by 2030. Medini is among Malaysia's largest single urban development and will become the smart and connected Central Business District of Iskandar Puteri. The gross development value of Medini stands at US$20 billion spanning 15 to 20 years.
More information on
Iskandar Regional Development Authority (IRDA)
Forest City
Medini